Case Counts by County
| | |
| --- | --- |
| County | Dead birds |
| Alameda | 11 |
| Alpine | - |
| Amador | - |
| Butte | 21 |
| Calaveras | - |
| Colusa | - |
| Contra Costa | 26 |
| Del Norte | - |
| El Dorado | 4 |
| Fresno | 6 |
| Glenn | 4 |
| Humboldt | - |
| Imperial | - |
| Inyo | - |
| Kern | - |
| Kings | 4 |
| Lake | 4 |
| Lassen | - |
| Los Angeles | 113 |
| Madera | 5 |
| Marin | 5 |
| Mariposa | - |
| Mendocino | - |
| Merced | 5 |
| Modoc | - |
| Mono | - |
| Monterey | - |
| Napa | 1 |
| Nevada | 2 |
| Orange | 76 |
| Placer | 27 |
| Plumas | - |
| Riverside | 14 |
| Sacramento | 408 |
| San Benito | - |
| San Bernardino | 5 |
| San Diego | 252 |
| San Francisco | - |
| San Joaquin | 35 |
| San Luis Obispo | - |
| San Mateo | 11 |
| Santa Barbara | - |
| Santa Clara | 85 |
| Santa Cruz | 2 |
| Shasta | 3 |
| Sierra | - |
| Siskiyou | - |
| Solano | 11 |
| Sonoma | 8 |
| Stanislaus | 10 |
| Sutter | 10 |
| Tehama | - |
| Trinity | - |
| Tulare | 3 |
| Tuolumne | - |
| Ventura | 30 |
| Yolo | 71 |
| Yuba | 4 |
| Total | 1276 |
WNV Activity by County
Printable Version
2016 | 2015 | 2014
2013 | 2012 | 2011
2010 | 2009 | 2008
2007

Submitting a Dead Bird for West Nile virus Testing: What happens after a dead bird report is submitted?
Last Updated:
06 14, 2012
FAQs
How does a dead bird get picked up?
If the dead bird is suitable for West Nile virus (WNV) testing, the hotline staff will contact your local vector control agency. The agency will send a technician to the area to pick up the carcass and send it to the appropriate lab for testing.
How do I get the dead bird ready to be picked up?
Use gloves or a shovel to place the carcass into a double plastic bag for pick-up. Doing this keeps ants, maggots, and other insects away from the carcass. This also makes it easier for the technician to pick up the dead bird.
Where should I leave the dead bird for the technician to pick up?
Dead birds that qualify for WNV testing should be left in a shaded area, preferably on a front porch that is easily accessible to the technician.
What time will the technician come to pick up the dead bird?
There is no designated time for a technician to come and pick up the dead bird. All pick- ups are based on the agency's staffing availability. We report the birds to local agencies ? it is up to the local agency when the bird will be picked up.
What if the technician doesn't come pick the bird up?
Due to staffing availability at local agencies, we cannot guarantee that a technician will be able to pick the dead bird up. Therefore, if a carcass is not picked up by 5pm the day that it was reported, we ask that you dispose of the bird in an outside trash can.
What if the a dead bird isn?t suitable for testing?
Regardless of whether the bird is submitted for testing or not, every dead bird report is still extremely important. Dead bird reports are used for our surveillance program to detect areas of high WNV activity. Local vector control agencies also use the information to assist in mosquito control.
Locate your local mosquito and vector control agency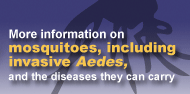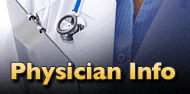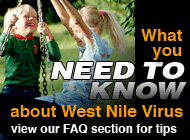 Compared to previous year and previous five-year average to date
As of Sep 23, 2016
2016
2015
5Y AVG
Counties
37
40
38
Human cases
234
233
192
Dead birds
1276
969
1176
Mosquito samples
3249
2769
2451
Sentinel chickens
296
314
325
YTD - Year to date corresponds to the same time last year or last five years.



- view all 2015 YTD activity -
WNV Reports