West Nile virus (WNV) is a mosquito-borne virus that causes disease in humans, horses, and birds. WNV spreads to people through the bite of an infected mosquito, and it can make people sick and even cause death. WNV is common in the United States, especially in California, and is a problem that is here to stay. The best way to prevent WNV is to protect yourself from mosquito bites.
Mosquitoes often get WNV from birds. Dead bird reports are one way of tracking where WNV could be spreading. You can help the California Department of Public Health (CDPH) track WNV in California by reporting dead birds.
Report a Dead Bird
Lookup Local Vector Agency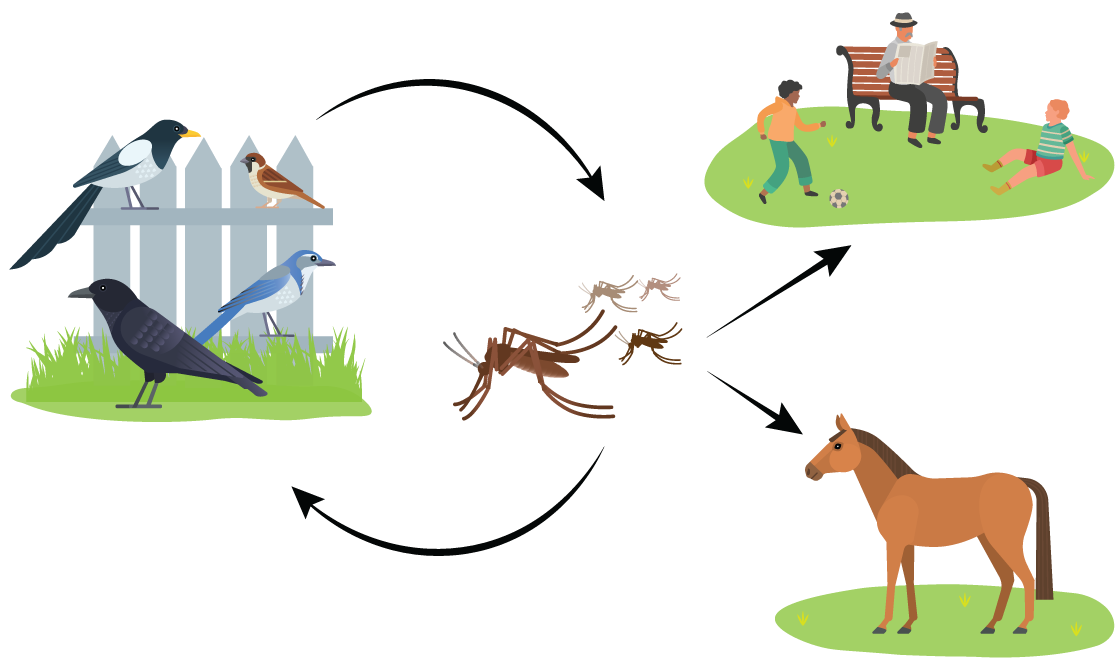 2021 West Nile Virus Activity in California
Last Updated: Jul 30, 2021 4:17pm PST

4
Human Cases

94
Dead Birds

563
Mosquito Samples

10
Sentinel Chickens

1
Horses
Did you know?
West Nile virus is the most common and serious vector-borne disease in California. There have been more than 7,000 human cases and over 300 deaths reported in California since 2003. The mosquitoes that spread WNV are found throughout the state.